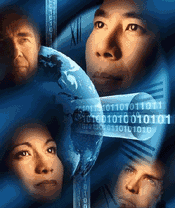 Welcome to VersaPlanet! Your planet for all your communication needs. Offering services from long-distance, to Internet, prepaid phone cards, wireless, and data just to name a few.

Our customer service support team is available 24/7, providing unparalleled service to our customers. VersaPlanet invests in our customers by enhancing our services, expanding our network, and aggressively seeking new technologies.



$5 FREE off your invoice!

Refer a client, and when they sign up for our service you will receive $5 FREE off your invoice.
( All promotional gifts will be mailed after second full month of billing. Offer not valid if you are being sold through one of our dealers. Offer valid if signing directly through VersaPlanet office or web site. )
VersaPlanet has Authorized Dealer Franchises open! Click here: Authorized Dealer Franchises and scroll to bottom of Agent Connections page for more information.
Become a VersaPlanet Agent and make 15% residual commission. Click on Agent Connections on the main menu.
"The Versatility in Ever Changing Communications"