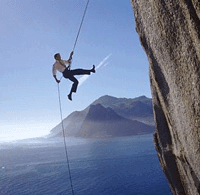 How to become an authorized dealer of VersaPlanet.


1. Download and print 2 copies of the 4 VersaPlanet agreements. ( located at the bottom ).
2. Please read and sign both copies of each agreement.




VersaPlanet
11251 S. Eastern Ave, Ste 140
Henderson, Nevada 89052


OR
9 Sample Letters, Glossary of Terms for this Industry, Your own sales ID number with VersaPlanet, Forms & Flyers, Literature training you on Voice, Data, and Equipment, Telemarketing Scripts, Customer Objections and how to respond to them, pointers, an Oath, Procedures, your executed contracts, and many other useful items. Updates to your kit may come from time to time for free.


Once VersaPlanet has received and processed your signed agreements, our company material will be sent to you. .
You will need Adobe® Acrobat® Reader™ to view these PDF files. If you do not have this program click here to download it for FREE.
For more details call 1-877-387-5700 or email office@versaplanet.com